FARMERS AND LANDOWNERS
Wayland could provide an additional income stream for your business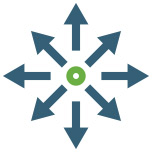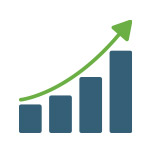 CONTRACT PIG FINISHING
As we are actively growing to meet the needs of our retail customers, we are looking for farmers and landowners to undertake pig finishing contracts.
Wayland Farms are looking for farmers and landowners to partner with us to finish pigs. We have farm diversification opportunities which can generate a reliable income stream for farm businesses and we offer variable length contracts.

If you're keeping pigs for someone else, are we more competitive? If you've got buildings, could we put pigs in them? If you've got land, can we help you set up in pigs?

BENEFITS
We have opportunities for landowners and are always looking for new land to establish additional breeding units within Norfolk. Wayland Farms work alongside our farmers to support them in all the set up aspects including, conversion of old farm buildings into pig finishing units and new build projects designed specifically for finishing pigs.
Fertiliser
Farmers can benefit from significant savings in fertiliser costs, as pig manure from straw based units is rich in Phosphorus, Potassium and Nitrogen. Spreading this onto arable land or grass will result in improved soil health, leading to increases in efficiencies and improvements in crop yields.
Long Term Contracts
If your business relies on income at peak times during the year, i.e. selling grain or produce, this contract rearing system provides a fixed, reliable income across the year through our long term contracts which are available for up to 10 years.
Bonus Payments
Alongside the agreed income per pig space, we reward those farmers who strive to achieve higher feed conversion ratios and efficiencies through their rearing system.
STRAW FOR MUCK
ARRANGEMENT
We work with a number of pig and arable farmers on a 'muck for straw' arrangement; in summary we supply the muck from our pigs which is rich in nitrogen, potassium and phosphate and so an excellent fertiliser for arable land and in turn farmers supply us with straw which is used for bedding our pigs.
If you are an arable farmer wanting to sell your straw, or if you would like to work with us on a muck for straw exchange, please get in touch to find out more about this arrangement.